Prof. RVC (Collado) takes the helm as AVC for Academic Affairs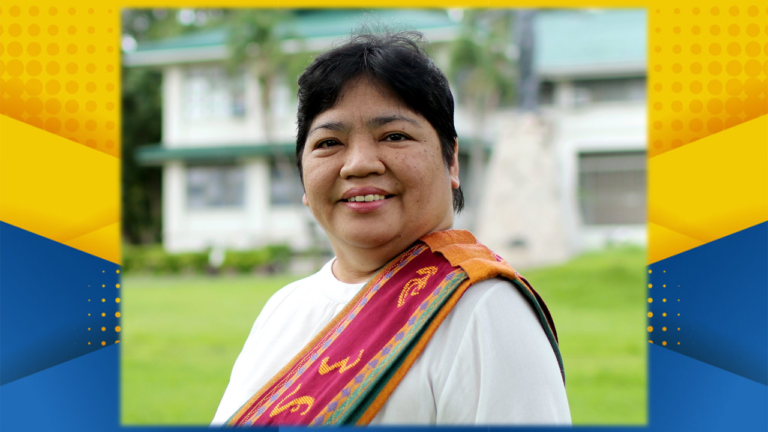 Prof. Roselle V. Collado is appointed as the new Assistant to the Vice-Chancellor (AVC) for Academic Affairs. Prof. Collado, along with Vice-Chancellor Dr. Jean O. Loyola, will be spearheading the office which is responsible for the coordination of instructions, student programs, and academic policies in the university effective 01 November 2020.
Prof. Collado is a BS Statistics (cum laude) and MS Statistics graduate of UPLB. She is currently an Assistant Professor at the Institute of Statistics (INSTAT). Her expertise in survey methods, development studies, and impact evaluation also involve her in various research projects, training programs, and collaborations as a statistician and resource person. She was also awarded as UPLB CAS Outstanding Junior Faculty in 2007 for her hard work and dedication in the profession.
Responding to the call to be of greater service to the University, Prof. Collado became a director of the Institute of Statistics from 2004 to 2007. Through the years, she has been actively involved in UPLB's international affairs as she was the former Project Development Associate of the Office of International Linkages (OIL) for more than seven years. Prior to her new administrative appointment as AVCAA, Prof. Collado shortly headed the International Student Relations of the Office of the Vice-Chancellor for Student Affairs (OVCSA, former Office of Student Affairs) that was recently established last February 2020.
With the university moving forward to a new administration under Chancellor-elect, Dr. Jose V. Camacho, Jr., Prof. Collado is expecting that her new appointment will be a challenging one. But knowing her strong work ethics and commitment to serve, her university colleagues especially her INSTAT family are confident that Prof. RVC will certainly deliver as AVC for academic affairs. [Edrun R. Gayosa]