Two INSTAT faculty members win 2017 CAS Outstanding Faculty Awards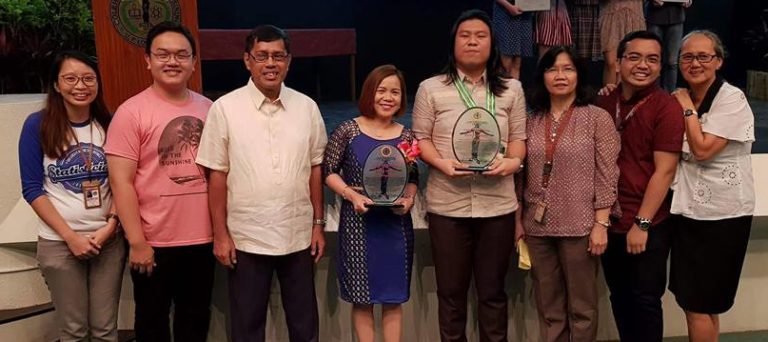 The recipients of the awards – Dr. Nancy A. Tandang and Mr. Rocky T. Marcelino
pose with INSTAT faculty members, CAS Dean Dr. Felino P. Lansigan,
INSTAT Director Dr. Consorcia E. Reano, and Former CAS Dean Dr. Zita VJ. Albacea.
Every year, the College of Arts and Sciences honors faculty members, student, and staff who have made valuable contributions for the advancement of the ideals and aspirations of the college. The 2017 CAS Araw ng Parangal that was held on November 24, 2017 at the CAS Auditorium also served as one of the highlights of the 45th Foundation Day anniversary celebration of the college. During the awarding ceremony, two faculty members from the Institute of Statistics were recognized as 2017 CAS Outstanding Faculty.
Dr. Nancy A. Tandang is the 2017 CAS Oustanding Senior Faculty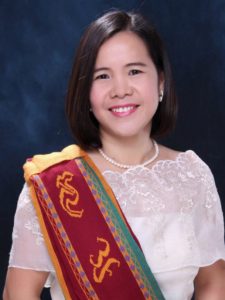 Ma'am Nancy, as called by her colleagues and students, has taught several courses in Statistics including STAT 1. She also taught junior and senior high school students in UP Rural High School (UPRHS). Her expertise in teaching extends to other colleges like the College of Human Ecology (CHE) where she handles some graduate courses in Nutrition. In research, most of her studies are in the field of survey methodologies, health, and nutrition. In fact, she is the coordinator of the University Pulse Survey Research Program (UPSRP) under the Office of the University Chancellor through CAS. She has also been a consultant in various projects funded by different government agencies such as the Manila International Airport Authority (MIAA), Philippine Fiber Industry Development Authority (Phil-FIDA), Food and Nutrition Research Institute (FNRI), National Nutrition Council (NNC), and the Philippine Institute for Development Studies. She also serves as a resource person in training courses in topics related to survey and statistical methods.
According to Dr. Tandang, her career in the academe is a very satisfying and a rewarding experience which gives her the opportunity to mentor young people. The intellectual satisfaction of gaining new knowledge and carrying out researches which contributes to the field of Statistics and which serves the needs of the community push her to the pursuit of excellence in her work. In 2004, Dr. Tandang was recognized as the Most Outstanding CAS Junior Faculty which proves her accomplishments even in the early years of her career. She earned her BS, MS, and Ph.D. in Statistics in UPLB. Currently, she is the head of the Survey Sampling Division and chair of the research committee of the Institute of Statistics. She is also the senior adviser of UPLB Statistical Society.
Mr. Rocky T. Marcelino is the 2017 CAS Outstanding Junior Faculty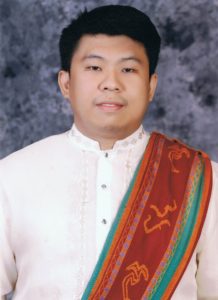 "Sir Aki" has been serving the university for more than six years. Despite being young in the academe, he has already been involved in various interdisciplinary researches within the university, giving him the opportunity to attend several research conferences, both local and abroad. Also, he has been a study leader of the project entitled "Assessment of Family Development Session of Pantawid Pamilyang Pilipino Program" funded by the Australian Department of Foreign Affairs and Trade (DFAT) through the Department of Social Welfare and Development (DSWD). He describes his journey in the academe like a toddler trying to learn to walk. He said that there are times that he is trying to get up but his skills are not yet enough to help him grow during the early years of his career. As he continues to venture outside his comfort zone in the institute, he learned that growth is not solely dependent on his will but is also influenced by the drive of other people surrounding him.
Mr. Marcelino proves that a CAS faculty does not only have gifts in teaching, research, and extension but also possesses other talents like singing, in which he excels. In fact, he is currently the adviser of UPLB Lisieux Music Ministry. His other organizations are the Philippine Statistical Association Inc. (PSAI), International Society for Southeast Asian Agricultural Sciences Inc. (ISSAAS) Philippine Chapter and Philippine Association for Plant Tissue Culture and Biotechnology-PAPTCB, Inc. He obtained his BS Statistics degree in UPLB and currently pursuing his MS Statistics in the same university.
~JJOMendoza