UPLB STATS recognized as Best Youth Advocate for Statistics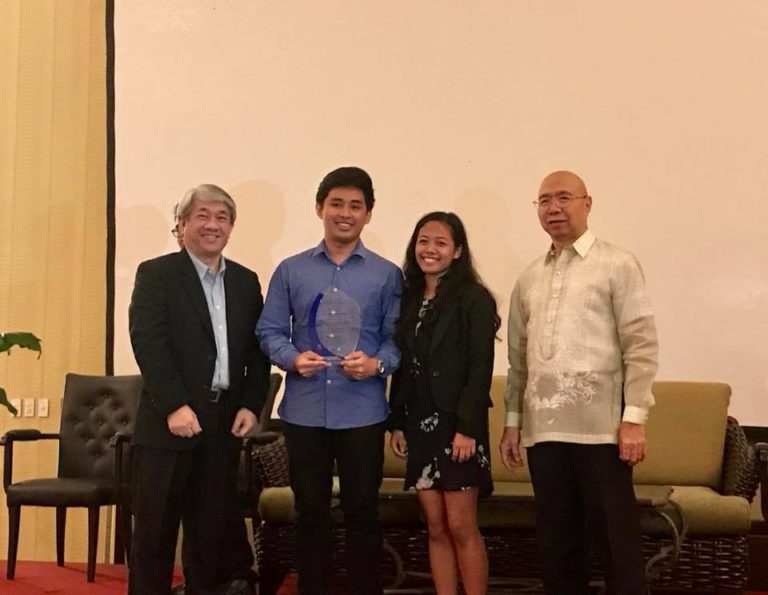 WITH GREAT PRIDE AND HONOR.
The president of the UPLB STATS, Kenneth Tolentino (second from left),
and the Socials Committee Head, Charisse Bolaton, receiving the plaque of recognition
from the members of the Philippine Statistics Authority.
The UPLB Statistical Society (UPLB STATS) was awarded as the Best Youth Group Advocate for Statistics for the 27th National Statistics Month (NSM) for its outstanding efforts and dedication to the successful conduct of various statistical advocacy activities for the youth in 2016. Different advocacies are promoted through the following activities:
ESTADISTIKA which is an invitational quiz contest, poster making and essay writing contest open for all high school students in the CALABARZON region. Various speakers are also invited to deliver a keynote message to the guest and participants of the event.
An inter-laboratory quiz contest known as STATISTICA wherein STAT 1 students can make their lab section and instructor stand out.
Career orientation known as "Statistics and Beyond" for BS STAT students along with a two-day job fair.
STATS Week wherein different events are held every day such as an exhibit, open tambayan and STATSKI SAYS which is iin line with the celebration of the National Statistics Month.
As seen on the listed activities above, the UPLB STATS has been conducting numerous events and activities which continuously aims to promote academic excellence and to foster camaraderie among university constituents. The UPLB STATS accepted the award with great pride and honor at the 28th NSM Opening Ceremony last 02 October 2017 at the EDSA Shangri-La Hotel.
~ KCVergara