INSTAT, UPSS, PSRTI conduct 22nd National Student-Faculty Conference on the Statistical Sciences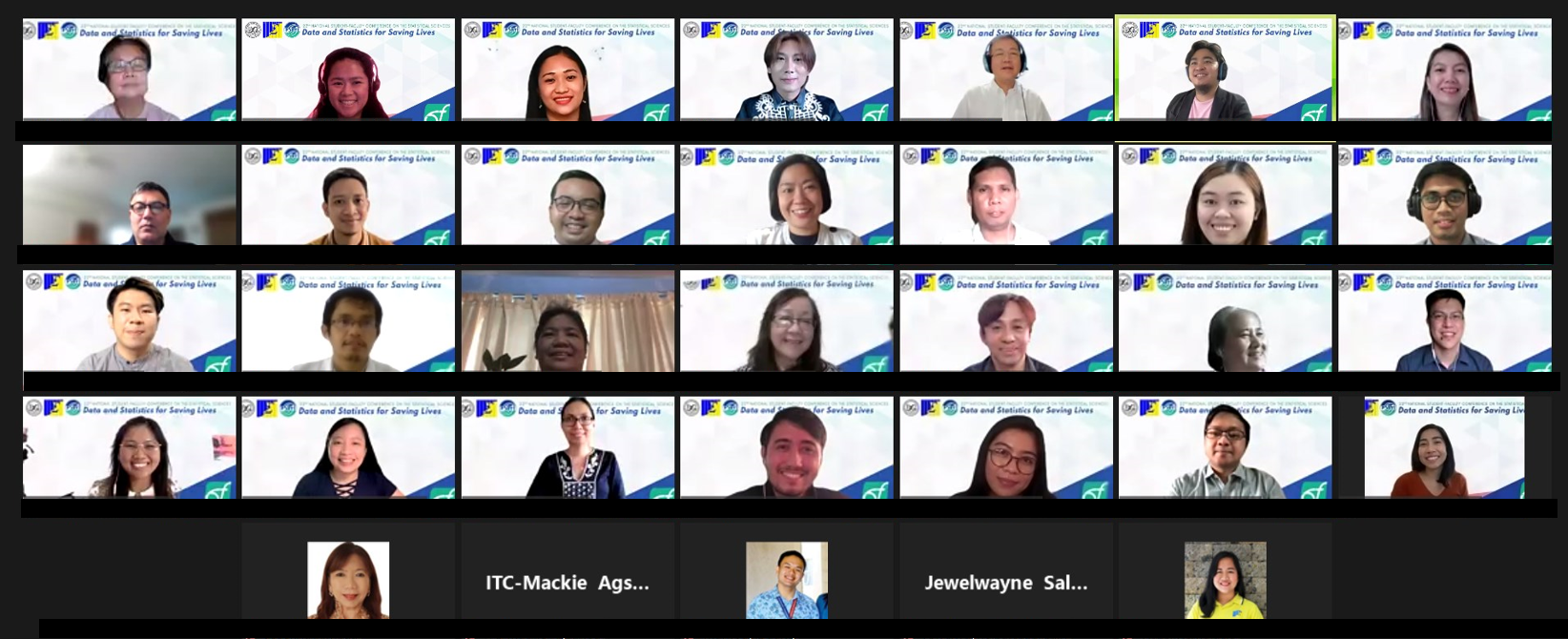 Passion for statistics and data was certainly aflame during the 22nd National Student-Faculty Conference on the Statistical Sciences (SFCON) held last October 8-9, 2021. The event was jointly organized by the UPLB Institute of Statistics, UP School of Statistics, and Philippine Research and Training Institute. It was attended remotely by more than 300 participants from various academic, government and private institutions. The Covid-19 pandemic has revealed the crucial role of data and statistics as foundation in government response. SFCON aimed to broaden understanding on the different uses of data and statistics with this year's theme "Data and Statistics for Saving Lives." This was further emphasized in the plenary talks given by esteemed statisticians: Dr. Lisa Grace S. Bersales, Mr. Joseph M. Addawe, and Dr. Ajay Tandon.
A total of 14 papers from undergraduate and graduate students were presented in the parallel sessions, with 8 participating in the Best Paper Competition. Rizza Mae P. Quezon, a graduate of BS Statistics from UPLB bagged the Best Paper Award (Undergraduate Category) with her paper titled "Exploring Levels of Employment Opportunities through Social and Economic Characteristics among Provinces and Highly Urbanized Cities (HUCs) In the Philippines". For the Graduate Category, the Best Paper Award was given to the paper titled "First and Second-Level Agenda-Setting in the 2016 Philippine Presidential Elections: Granger Causality Time Series Analysis of ABS-CBN and GMA's Facebook Influence on the Agendas of Rody Duterte, Mar Roxas, and Los Baños Group" by Miguel Victor T. Durian, Serlie Barroga-Jamias, and Garry Jay S. Montemayor of UPLB College of Developmental Communication, together with Girlie Nora A. Abrigo of UPLB Department of Social Sciences.
– KDRAlcaide and HMRemolacio