INSTAT celebrates 23 significant years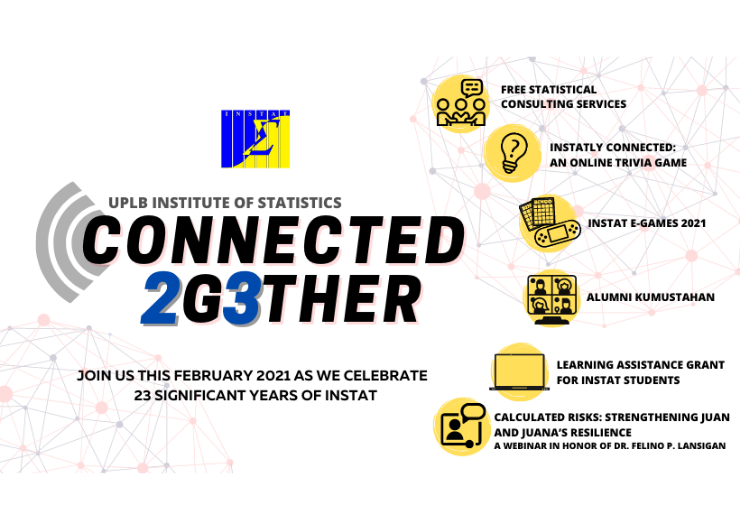 With the theme "CONNECTED 2G3THER", the Institute of Statistics celebrated its 23rd anniversary last February 2021 through activities that aim to connect its constituents with each other despite the distance the current situation has brought upon.
The month-long celebration featured different activities that the INSTAT constituents got to enjoy such as online trivia games, e-games, and virtual get-togethers. Through these events, INSTAT faculty, staff, students, and even alumni got to interact with each other, albeit virtually.
As part of its public service tradition every anniversary, the Institute also offered week-long free statistical consulting services for faculty and students from any higher education institutions in the Philippines.
One of the highlights of this year's celebration is the launching of the Remote Learning Assistance Grant for INSTAT Students program. Through the help of its alumni and friends, the Institute was able to gather a total of Php 174,673.10 donations to help support 14 student recipients.
This year, the Institute also commemorated one of its pillars, Dr. Felino P. Lansigan. A webinar entitled "Calculating Risks: Strengthening Juan and Juana's Resilience" was conducted in honor of Dr. Lansigan.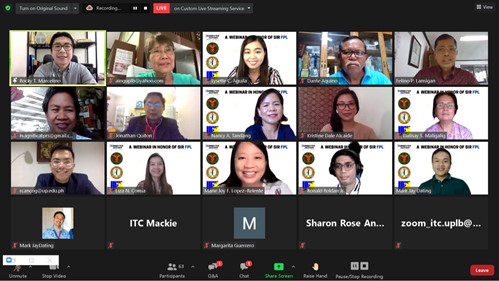 Through these different activities, INSTAT has shown that despite not being able to physically celebrate with each other, its constituents will always remain connected together. [Mi-auree L. Bautista]