Meet INSTAT's new academic staff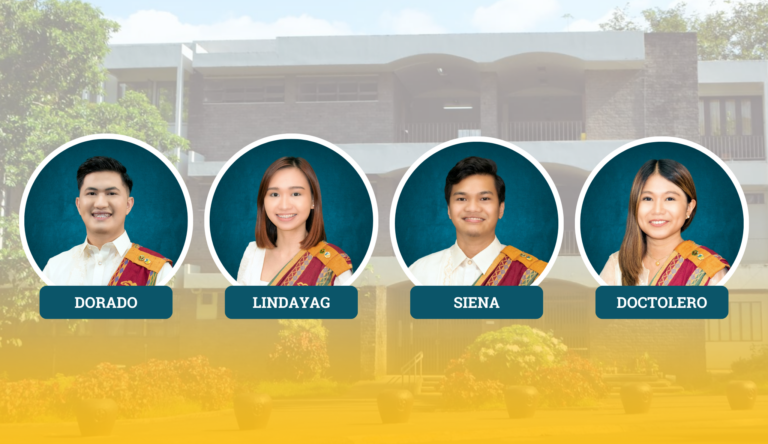 For the Academic Year 2022-2023, the UPLB CAS Institute of Statistics is welcoming four new additions to its faculty roster.
Jemuel Dave B. Dorado
Instructor 4
Mr. Dorado joined the institute last September 2022. He graduated BS Statistics magna cum laude from UPLB. He is the first graduate from his batch who took the opportunity of becoming a faculty member at INSTAT. This should not come as a surprise since Sir Dave comes from a family of teachers. He views his teaching career in the institute as a way of giving back to the nation since he was a DOST scholar during his undergraduate studies. Sir Dave's research interests include the application of statistics in social psychology and human culture. During his free time, Sir Dave enjoys writing, badminton, and dancing. He is also a huge fan of Taylor Swift, Seventeen, and Twice.
Vanessa Anne E. Lindayag
Instructor 4
Ms. Lindayag earned her BS Statistics degree in UPLB with a distinction as magna cum laude and valedictorian of BS Statistics Class of 2022. Since high school, Ma'am Vanessa has always been a fan of numbers. Although teaching was not included in her initial plans after college, her passion for learning paved the way for her to finally join the academe. When asked about her career plans, Ma'am Vanessa would like to pursue advanced studies to further deepen her knowledge and appreciation of statistics. Aside from her love for numbers, Ma'am Vanessa likes to craft things and spend time with her five cats which she considers family.
Matthew M. Siena
Instructor 1
Mr. Siena earned his BS Applied Mathematics major in Actuarial Science in UPLB. He is not an entirely new face in the institute since he is currently enrolled in the MS Statistics program of INSTAT. Sir Matthew has previously worked as a Junior Office Assistant at the Office of Scholarships and Grants (OSG), Office of the Vice Chancellor for Student Affairs, UPLB. His stint at the OSG enabled him to develop his interpersonal skills which he now uses to effectively interact with his students. In his spare time, Sir Matthew enjoys engaging in sports activities, reading, and watching anime series.
Patricia Gelin I. Doctolero
Senior Lecturer 1
Ms. Doctolero has 8 years of professional work experience in the private industry as a data analyst and statistician. Ma'am Pat obtained an MS Statistics degree from UP Diliman and a BS Statistics degree from UP Los Baños. She brings to the institute her extensive skills in data analysis and predictive modeling which she desires to impart to the next generation of statisticians. As a new wife, Ma'am Pat certainly knows how to juggle responsibilities between home, work, and their online clothing store.