INSTAT participates in the 23rd Faculty-Student Conference on the Statistical Sciences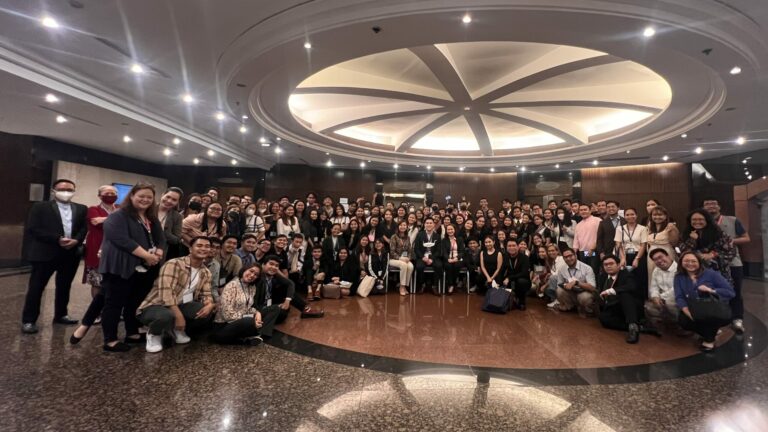 The students and faculty of the Institute of Statistics participated in the 23rd Faculty-Student Conference held at Crowne Plaza Hotel in Manila last October 3, 2022. This year's faculty-student conference has gone the extra mile, figuratively and literally, as there are paper submissions from different schools all over the country. This is also the first in-person conference that we had after two years of having online conferences.
Here are some highlights of this year's conference.
With the conference coinciding with the 15th National Convention in Statistics, the plenary session talk emphasized the use of Statistics to boost the country's recovery. The undersecretary, Honorable Rosemarie Edillon highlights the help needed by the government, especially from the statistical community. By making full use of statistics, the government can come up with policies and programs that empower Filipinos to enjoy a matatag, maginhawa and panatag na buhay.
In the parallel sessions, vast applications of Statistics in various fields such as media, environment, education, labor, and employment, among others were observed. The parallel session on Media presented several methods to analyze big data. It also highlighted the use of alternative data sources to gain insights into people's sentiments and attitudes. The parallel session on Labor and Employment discussed interesting topics regarding unemployment rates, salaries, and climate-smart agricultural technologies.
Meanwhile, the parallel session on Finance and Economics showcased timely studies on the effect of COVID-19 on the Philippine Economy. Non-traditional statistical methodologies which involve high dimensional data, evasive responses, and drug development were also presented in the parallel session on Statistical Methodologies.
The afternoon sessions tackled the application of Statistics in Health, Education and Environment. In the Health and Family Planning sessions, modern techniques such as Bayesian Methods, Survival Analysis, and Small-Area Estimation were utilized to analyze health-related data. Specifically, papers presented in the session emphasized the importance of prioritizing maternal and neonatal health.
The Education parallel session focused on the use of statistics in teaching practices and strategies. Lastly, the Environment Session talks about improving biodiversity and studying socioeconomic and environmental indicators through estimation and regression analysis, respectively.
These studies are evidence that Statistics is indispensable in today's society. Indeed, Statistics and Data play an important role in making sound decisions and evidence-based policies for a better quality of life.
Overall, it is a fruitful and meaningful conference.
Happy National Statistics Month!
~Leonard Allan F. Almero