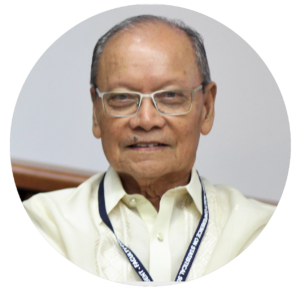 "The credit belongs to the man who is actually in the arena, who strives valiantly, who knows the great enthusiasms, the great devotions and spends himself in worthy causes; who at best knows the triumph of high achievement, and who at worst, if he fails, fails while daring greatly so that his place shall never be with those cold and timid souls who know neither victory or defeat."
Early in life, Dr. David strived and excelled in the academe. He got his bachelor's degree in Agriculture major in Statistics, cum laude from the University of the Philippines at Los Baños (UPLB). As a Ford Foundation scholar at the International Rice Research Institute, Dr. David collaborated in field research and surveys while pursuing a master's degree in statistics at UPLB, which he finished in 1966.  He finished his Ph. D. in Statistics from the Iowa State University of Science and Technology in 1971 through a scholarship from the Rockefeller Foundation.  His dissertation which he wrote under Dr. B. V. Sukhatme's supervision resulted to two scholarly papers that were published in the Journal of American Statistical Association.
When Dr. David returned to UPLB in 1971, the undergraduate curriculum in statistics was in the early stages of development.  Dr. David vigorously pursued the offering of this course and the institutionalization of the then Department of Statistics and Statistics Laboratory through his active participation in academic committees on curriculum and computerization.  He promoted the statistics profession by teaching statistics graduate courses, advising graduate students and participating in research committees of several graduate students in other disciplines such as the biological and natural sciences, sociology and economics. In 1972, he started a training workshop on design and analysis of experiments and surveys that he, with some UPLB faculty, conducted in other state universities and colleges every summer and semestral break.  This training workshop was replicated every summer in the next 20 years enabling many researchers and aspiring statisticians to acquire skills in survey and experimental designs that they need in their own professions.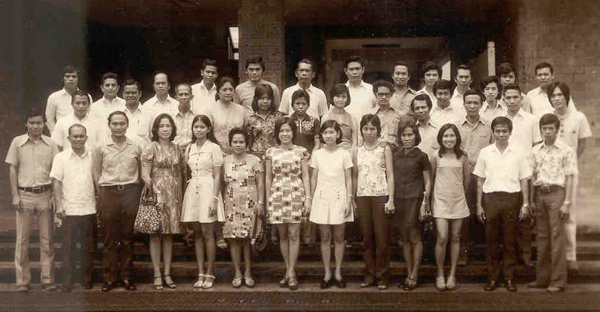 The Faculty of the Department of Statistics and Statistics Laboratory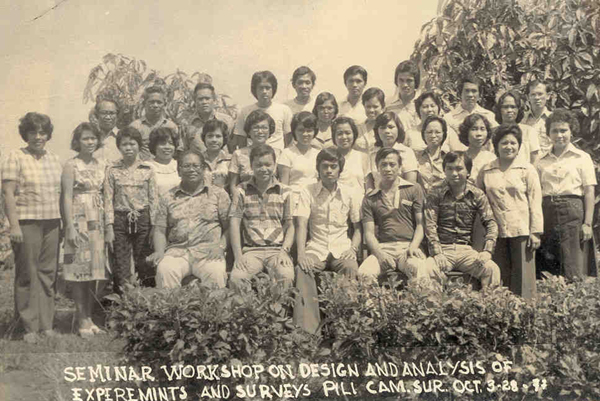 Training workshop on Design and Analysis of Experiments and Surveys
Dr. David's contribution to the statistical system was not limited to the confines UPLB. He also served as consultant to the National Statistics Office (NSO) in training their newly-hired technical staff and in processing and analyzing the 1970 census of population and housing and the 1971 census of agriculture. He assisted NSO in conducting post-enumeration surveys to evaluate these two censuses. The Ford Foundation also contracted Dr. David to assess the statistical education and computer needs of key schools in Indonesia and Statistics Indonesia. Through a grant from the Philippine government, Dr. David wrote a review of the educational system of China in 1976. He also worked with the Development Academy of the Philippines in developing statistical and computer-oriented applications.
To keep abreast with new developments in statistics, Dr. David spent his sabbatical leave at the Ohio State University in 1978-79 where he taught graduate level courses and conducted research on survey sampling. By the time he left UPLB in 1980, Dr. David's considerable contribution in the academe and the statistical system as a whole had been firmly established through the BS and MS Statistics curriculum that he had developed, the Department of Statistics and Statistics Laboratory that he started (the Institute of Statistics) at UPLB, the many graduate students whom he had mentored and the worthy projects that he had undertaken.
~Dalisay S. Maligalig (Reprint from Philippine Statistical Association, Inc. Newsletter)
 Some of Dr. David's Research/Publications