Meet UPLB INSTAT's First Summa Cum Laude: Francis Jay Sotto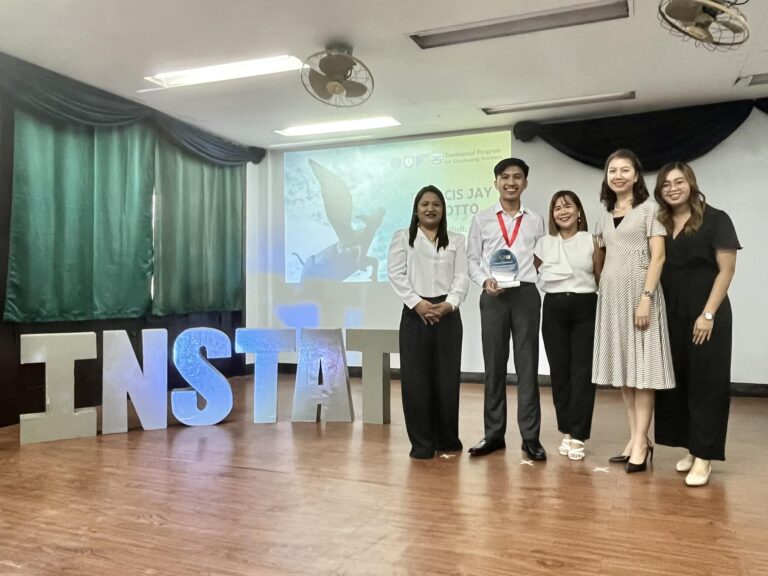 For the first time in 49 years, the Institute of Statistics, College of Arts and Sciences, University of the Philippines Los Baños has produced a summa cum laude. Francis Jay L. Sotto of the BS Statistics Class of 2023 is INSTAT's first-ever summa cum laude with a general weighted average (GWA) of 1.14.
Francis, who was born and raised in Mandaue City, Cebu, is a consistent honor student in the BS Statistics program. He is a member of the UPLB Statistical Society and the UPLB Grange Association. His first year in the university was marked by an exceptional achievement when he represented UPLB in the 25th Philippine Statistics Quiz (PSQ). He was the Provincial (Laguna) and Regional (CALABARZON) Champion and carried the pride of representing CALABARZON in the 25th PSQ National Finals.
In an interview, Francis opens up about his thoughts, challenges, strategies, and aspirations that shaped his academic journey.
For Francis, the journey to academic excellence was a blend of emotions and self-reflection. He revealed, "I only learned that there was no summa cum laude graduate yet from the BS STAT program when I was already in my third year, and by that time, I kind of 'knew' that I would be the first one ever. Until now, the thought still gives me mixed feelings."
Despite harboring doubts about deserving such an honor, Francis acknowledges his family and friends in achieving such a distinction. "I also believe that this achievement is not only for myself but also for those who supported me throughout the journey and those who believed that I could reach this point. I am beyond grateful for everyone who has been a part of this success."
Francis attributes his academic success to unwavering support from his parents and the conducive learning environment at UPLB. "All my achievements would not be possible without the non-stop support from my parents, who never imposed any pressure on me and allowed me to become my own person. Also, the learning environment that I was subjected to in UPLB helped a lot in my consistent performance. This includes having approachable professors, and friends or colleagues who share the same goals."
High grades aren't simply the result of innate talent; they often stem from effective study habits and strategies. Francis shares valuable insights: "Take advantage of all resources available to you. When I have difficulty absorbing a topic, I try to look for other reference materials or ask for help from others who understand the concept. In terms of study habits, I make my own notes when I study a subject. These notes are constructed in the way I understood the concepts, usually, I draw diagrams or cluster information for better retention."
Every academic journey is riddled with challenges, and Francis was no exception. Coming from Cebu, adapting to a new environment was a struggle. Yet, his genuine friends and a supportive community made the transition smoother. He also dealt with burnout and found solace in prioritizing his well-being.
A pivotal moment in Francis' academic journey was a competition that sparked his potential. "I was not an achiever back then… I went on and reached the national level of said competition. After that, my academic performance has been gradually improving and here I am today."
His experience in the 25th PSQ was another turning point. "[My] first semester in college… allowed me to learn more about my field of study and meet new people. The support I received throughout the experience was unmatched."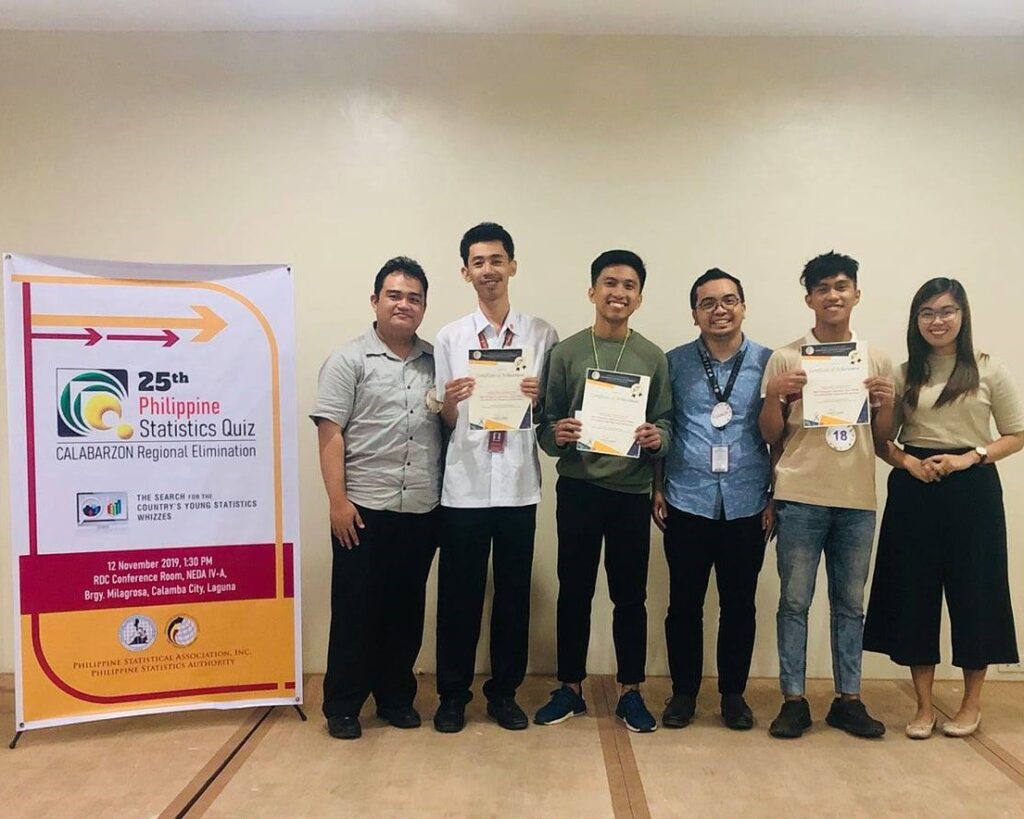 Involvement in extracurricular activities enriched Francis' college life. "It helped in my overall development by allowing me to work and interact with people of different backgrounds. It improved my soft skills and made me more street-smart."
Balancing academic pursuits with personal well-being requires intentionality. Francis emphasizes, "Setting my priorities straight… spend more time on my interests and or social life."
Looking to the future, Francis holds steadfast to his goal of pursuing a career in data science. "With that, you can expect to see me working in the industry, trying to create a positive change through data-driven insights." His academic success has fortified his self-confidence, helping him face new challenges with resilience.
To fellow students aspiring for excellence, Francis offers advice: "Set a goal for yourself… Continuously explore, excellence does not only revolve around academics." Francis' journey embodies the spirit of perseverance and determination. As the first summa cum laude graduate of UPLB's BS STAT program, he inspires us all to break boundaries and strive for excellence in every endeavor we undertake.
~ John Lorenzo A. Yambot