INSTAT at 25: A celebration of research and knowledge at the research symposium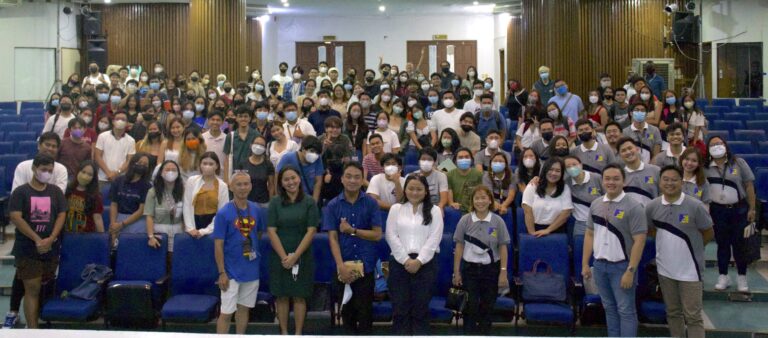 As part of its 25th-anniversary celebration, the Institute of Statistics (INSTAT) organized a Research Symposium on 09 June 2023. The symposium featured three distinguished speakers, all of whom are accomplished alumni of INSTAT.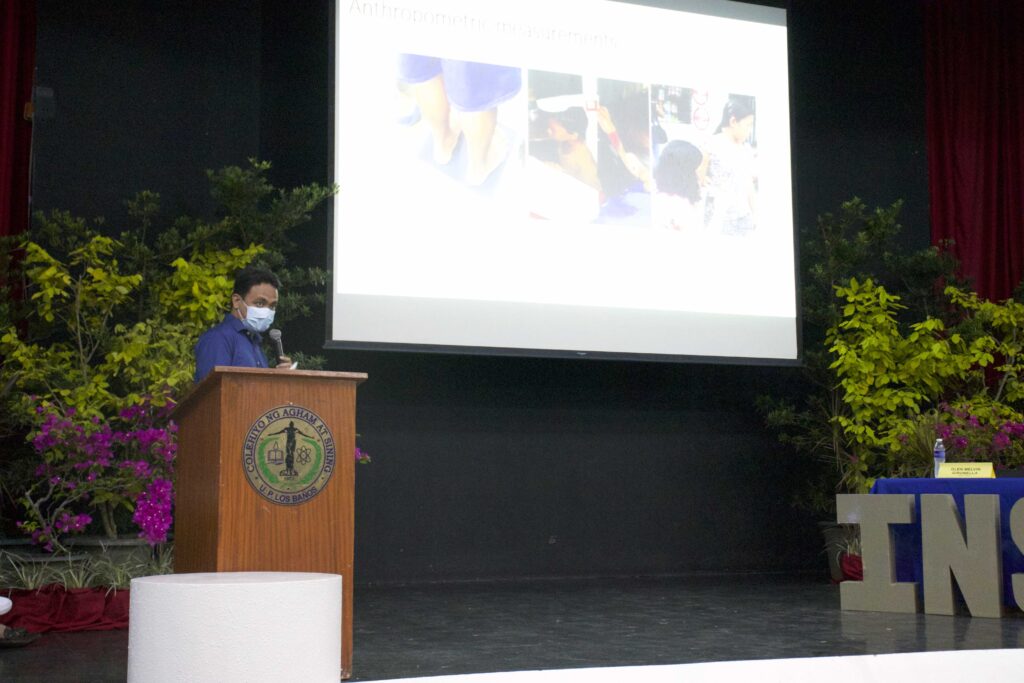 The symposium began with a presentation by Mr. Glen Gironella, a researcher at the Food and Nutrition Research Institute – Department of Science and Technology. He shared his published works on the health status of children in the Philippines, with a specific focus on the Anthropometric Results from the National Nutrition Survey (NNS). His presentation emphasized the importance of anthropometric results in providing crucial information about the nutritional status of the population. These results can be utilized to identify areas where interventions are needed, monitor trends, target interventions, evaluate program impact, and inform policymaking. Mr. Gironella's research shed light on the valuable role that anthropometric data plays in shaping effective nutrition programs and policies in the country.
In addition to the official statistics derived from national surveys, another speaker, Ms. Driesch Cortel, presented the use of the small area estimation technique as an alternative approach to obtain reliable estimates, such as poverty incidences disaggregated into smaller population subgroups at the city and municipal level. This method allows for more accurate and localized data, which is invaluable for policy-making bodies and other stakeholders involved in poverty alleviation efforts in the country. Ms. Dale's presentation highlighted the significance of employing these techniques in providing policymakers with a more comprehensive understanding of poverty dynamics at a small area level. By utilizing small area estimation, decision-makers can make informed and targeted interventions, ensuring that resources are allocated efficiently to address specific needs within different geographic areas. This approach ultimately aids in the effective implementation of poverty reduction strategies and fosters more inclusive and equitable development across the country.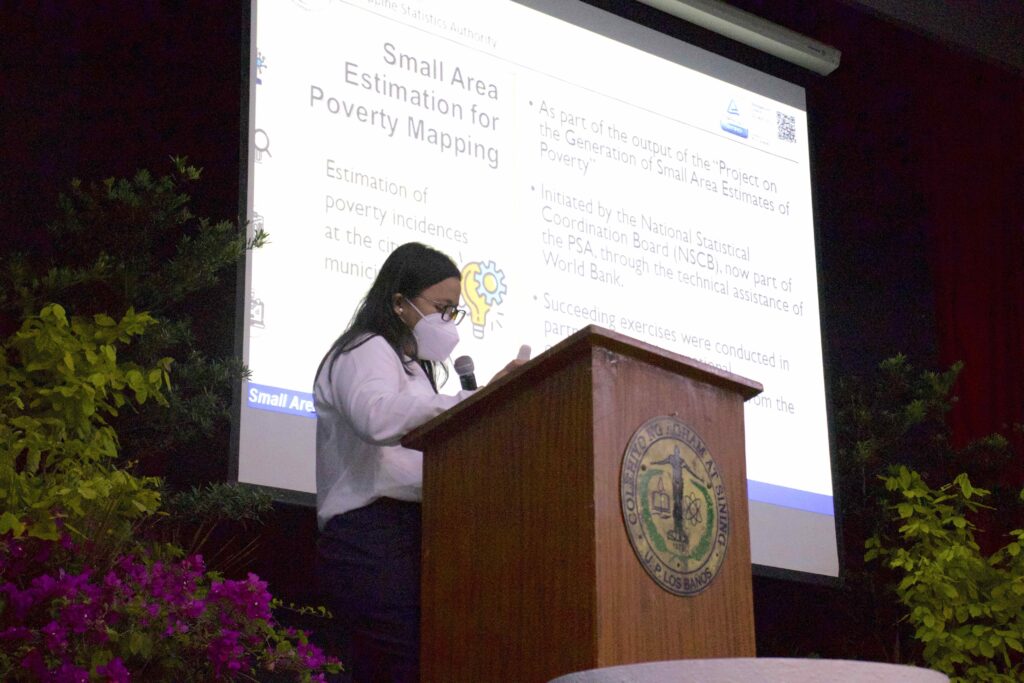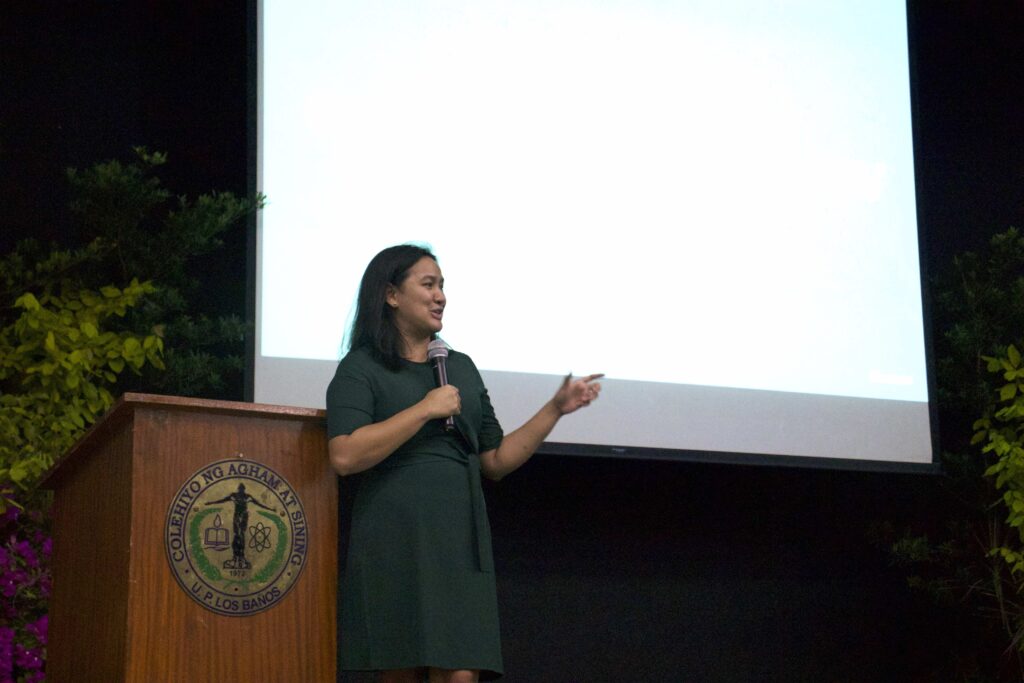 Finally, the third speaker, Ms. Aizobelle Huelgas-Fernan, presented the topic of Corporate Research: POV (Point of View). She shared insights from her company, IPG Mediabrands, which aims to measure, evaluate, and optimize the performance of media and marketing activities. Ms. Aizobelle discussed two marketing models that are considered advanced marketing analytics tools. These models have proven to be highly beneficial for various businesses, as they help identify the most effective channels for reaching target audiences by analyzing consumer behavior and media consumption. Additionally, these tools assist businesses in optimizing their marketing strategies and staying ahead of competitors.
The symposium showcased a diverse range of topics, allowing for an interactive and engaging experience. Students participated by asking questions, further enriching the discussions. The event proved to be highly valuable, providing attendees with valuable insights and practical knowledge that can be applied especially in the field of statistics.
~Lara Paul A. Ebal